Jokes and True Stories
When speaking to Egyptians on a good-will tour in September, 2005, Karen Huges, former advisor and communicatinos director to President Bush said to a group of Egyptians:
"Many people around the world do not understand the important role that
faith plays in Americans' lives," she said. When an Egyptian opposition
leader inquired why Mr Bush mentions God in his speeches, Hughes asked him
whether he was aware that "previous American presidents have also cited
God, and that our constitution cites 'one nation under God'." more
In fact, 'one nation under God' is nowhere in the Constitution of the United States, but was added to our Pledge of Allegiance by President Eisenhower in 1954. more
About Intelligent Design -- If it's so intelligent, how come we have knees?
Disclaimer stickers for science textbooks
Cartoons
Dan Wasserman of the Boston Globe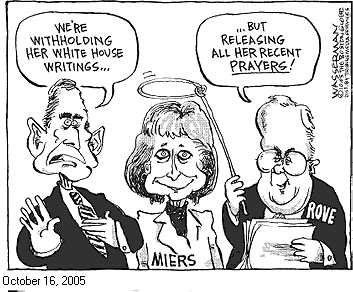 Ed Stein, September 29, 2005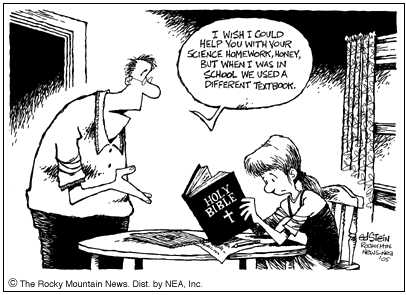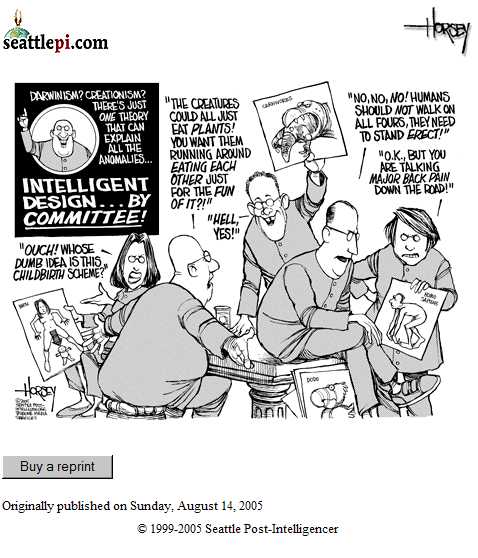 Pat Robertson political cartoons from around the country, Dailykos, August 25, 2005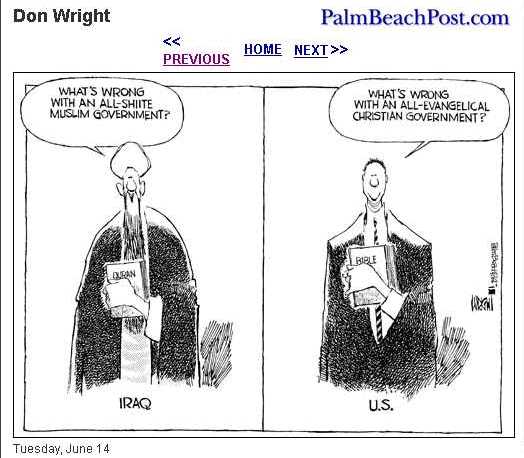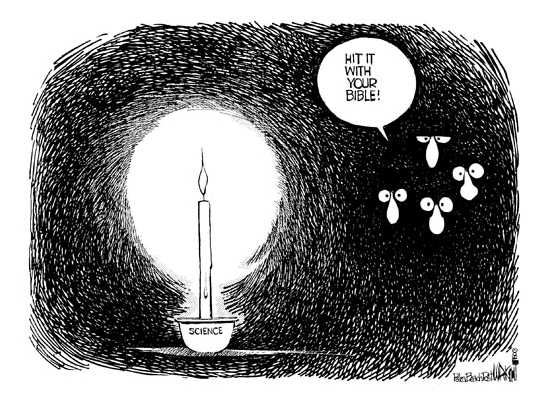 Last updated: October-2005